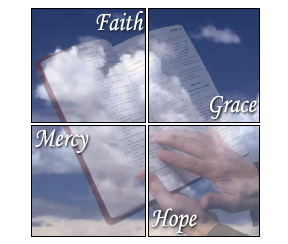 A month ago me and my friends decided to prepare to serve the Lord through mission. Most of the young men in our ward are currently serving in the field and I feel the need to follow their footsteps too. No matter how hard it would be and whatever risks I would need to take. I have been blessed with a great job and lots of opportunity but I knew that God gave them to me to test me as to how far my faith would take me. A month ago I also decided to resign from my telemarketing job only to extend the plan so I could wait for my medical papers to have arranged and completed. Our company paid a health insurance for us since I have been working with them for a couple of yeas and a month now. It includes all the necessary Annual Physical Exam and the tests that are part of it such as dental, CBC and other medical tests that are also required to be undergone by a prospective missionary. It may seem like a coincidence for some but for me I know the Lord must have prepared the way for me so that I could go and serve Him in the field.
Our bishop, Bishop Timmy Tigulo, gave us a list of documents and steps that we need to prepare in order for us to go and serve the Lord. The very first document is entitled,
Request for Supplemental Financial Assistance for Full-time Missionaries
. The very first requirement for prospective missionaries is their and their families' financial readiness in their journey to the mission. It requires the prospective missionary to fill in the financial support available from the missionary himself, from the family and other local sources such as ward members help and other sources. The first source which is myself is the very thing that I am preparing for right now. I stopped from my marketing course from Central Philippine University for this semester so I could save the money for my mission. I also took an online job as a Virtual Assistant so I could raise a considerable amount of money that I could spend for the requirements, in the field and leave some for my mom while I am away. It's a little challenging for me because my mom depends on me. Our expenses are regularly met because of the salary that I am getting from Callbox as well as my salary from my VA job. So some are asking that why do I need to go and leave all the opportunities and blessings that I am currently enjoying behind. I have one simple answer for that query, I know the truth and I need to spread the word. The truth has been restored through the Prophet Joseph Smith and I know that if I continually prepare to become a full-time missionary, all the blessings that I will leave behind will all come back to me and that I need to share the blessings to other people as well.
Priesthood Leaders' Comments and Suggestions
The Bishop or the Branch President will evaluate the prospective missionary and give his recommendation. Bishops have this great power of discernment and they would know that the member in their fold is capable enough for the great task ahead. Afterward, the Stake or Mission President will then give his own evaluation and recommendation.
Bishop Tigulo told me and Sister Michele Joyce Araneta that we are not required to serve the Lord in the field since sisters were actually admonished to prepare for an eternal family. However, he is happy that we both have the great desire to go and serve the Lord in full-time mission. Many times have I heard that all the leaders in the Church do not encourage the sisters to go because we need to prepare to become mothers of our posterity. I know that my calling to become a mother would be forever and that I am grateful that the Lord has entrusted such a responsibility to the sisters. However, I felt the need and desire to serve Him in the field prior to that eternal calling. I knew that many souls are waiting for me to assist them from their wandering path and help them return to their Heavenly Father. Also, I know that if I will serve the Lord with all my might, mind and strength, He will bless my life and my posterity as I get to experience and learn a lot of wonderful things in the field.
Missionary Recommendation
It is an assessment of oneself as to one's capabilities and talents. This will become one of the basis as to where a prospective missionary will be assigned. If you're used to filling up University Admission Application, then this form wouldn't be new to you because it requires you to fill up your Personal Information such as Name, Address, Community Record, Citizenship and the Languages and Dialects that you're able to speak. A prospective missionary is also required to fill up Additional Information such as Years of Schooling, Years in Seminary/Institute, Academic Performance, Military Service Record and Parents Information.
Today our speakers in the sacrament meeting talked about the importance of seminary and institute and I felt that this document proved that indeed having gained spiritual education also helps a prospective missionary in preparing for serving the Lord in the mission field. I have not been much blessed to attend the seminary in our area in Kalibo, Aklan because I became a member of the Church when I was 15. When I was sixteen I was already in College making me eligible to attend institute. However, due to unavailability of an Institute Building and Instructors in our building, I sit in with the seminary students instead.
Instructions for Missionary Candidate
The word candidate made me ponder for a while that serving the Lord requires really a lot of desire, persistence and preparation. Once you are a candidate for something, in a pageant for instance, you need to practice a lot and prepare every needful thing. Being a missionary is not just something that you can apply without thorough preparation. Imagine the knight's, guards and other servicemen have to go through before they become servants or part of a king's army of defenders. In the work of the Lord, I know it requires more than just physical preparation, mental, financial, but most importantly, spiritual preparation.
Personal, Medical, Dental and Insurance Information are other documents that I need to prepare in order for me to be fully prepared and pass my application for mission. I know that these are just some of the preliminary requirements in order to become a good servant of the Lord. I know the Lord will bless me and pave the way in the whole process. I know He's been preparing a valiant servant in me and all I need to do is to prepare and make my own move.